Our Dental Philosophy
Serving Families in the Community Since 1938
Since 1938, the McCarl Dental Group team has delivered exceptional quality dentistry services for families from Annapolis, MD and all surrounding communities. In our Millersville, MD dental office, you'll find dental care solutions to keep healthy smiles on your family's faces, and you know you can trust our team of knowledgeable professionals to deliver quality dental care that exceeds the highest expectations. All of our exceptional dentistry services are available just up the road for Annapolis families. When you're ready to get started working with your Dentist near Annapolis, the McCarl Dental Group team looks forward to hearing from you.
Learn More
Meet Our Dentists Serving
Annapolis Dental Patients
In order to provide the largest range of dental services under one roof, we rely on three knowledgeable dentists who bring a range of experience and training to our team. Dr. Clayton McCarl is a skilled general dentist who has completed training in dental implant placement and restoration, Invisalign clear braces, laser dentistry solutions, and advanced cosmetic dentistry services. Dr. Jay McCarl is a dedicated family dentist who has training that allows him to place and restore dental implants, provide Invisalign orthodontics, and offer advanced clinical and cosmetic dentistry services. Dr. David McCarl also has advanced training in cosmetic dentistry and dental implants. Additionally, he is our resident expert in obstructive sleep apnea therapies, using custom oral appliances.
Meet Our Dentists
From Left to Right: Clayton McCarl, DDS Jay McCarl, DDS Dave McCarl, DDS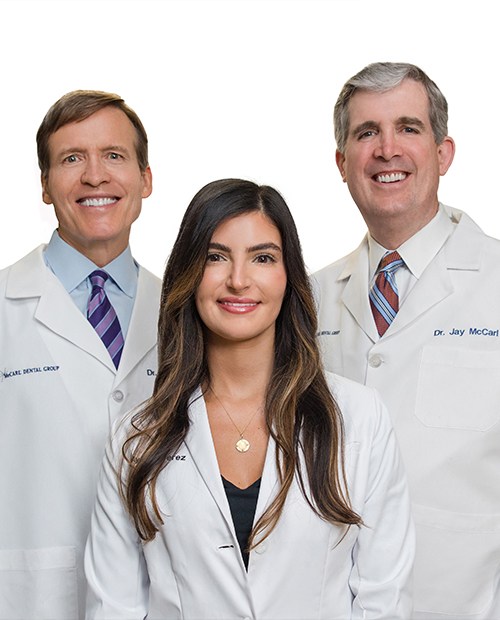 Read Rave Reviews
Our 5-Star Reviews
We would love the opportunity to tell you (or better yet show you) just what our dental office near Annapolis has to offer, but you don't have to take our word for it. Our kind dental patients have taken time to offer feedback via online reviews of our Millersville dental office. You can read reviews online anytime, but we've included some of our recent favorites below:

"This is a wonderful family practice! I have seen all three McCarl dentists, as well as Sally McCarl and Kris the hygienists. All do wonderful and precise work, with great attention to detail. They are friendly, and they effortlessly make going to the dentist an enjoyable visit. I have had a very difficult schedule, and they have always been kind and accommodating. Not only all this, but I found the best dentists in the Annapolis region -- right in my own back yard!"
Stephanie G.
"My children and I have been patients at the McCarl Dental Group for about 15 years. They care about each one of us. The dentist's and staff's ability to make each patient feel important and the quality of work performed makes them stand out from other practices."
Joanna K.
Read More Reviews
Dental Insurance & Financing
McCarl Dental Group Giving Back in Annapolis
When it comes to helping Annapolis families find new reasons to smile, our work isn't done when we go home for the day. The McCarl Dental Group team continues to support families in Annapolis and nearby communities outside of their dental office visits. We give back whenever we can to support our communities with funding, volunteer hours, and oral healthcare education.
Explore Affordable Payment Options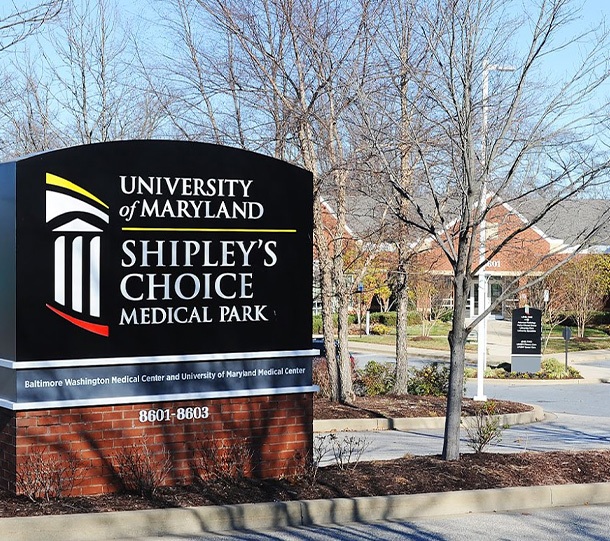 Our Comprehensive Dental Services
How We Help You Smile
Like other general dentistry offices near Annapolis, the McCarl Dental Group team offers a range of cosmetic, restorative, and preventive dentistry solutions to help you achieve and maintain your healthiest smile. In order to minimize the need for referrals to specialty dental offices, we also provide a whole range of advanced dental services, including the following:
Directions to Our Convenient Millersville
Dental Office Location
For Annapolis dental patients, our McCarl Dental Group at Shipley's Choice Millersville, Maryland dental office is located less than 14 miles north, and most patients can reach us in less than 20 minutes. You'll find easy directions to our dental office below, but don't hesitate to reach out to our team if you have questions or need help tracking us down. We'll be happy to help.
Take a left to merge onto US Highway 301/US Highway 50 west
Continue for 2 miles
Use the right 2 lanes to take Exit 21 to merge onto Interstate Highway 97 North toward Baltimore
Continue for 9 miles
Take Exit 10 onto Veterans Highway
McCarl Dental Group is just ahead on your right at 8601 Veterans Highway, Suite 101; Millersville, MD 21108