Children's Dentistry - Millersville, MD
Taking Care of Your Favorite Smile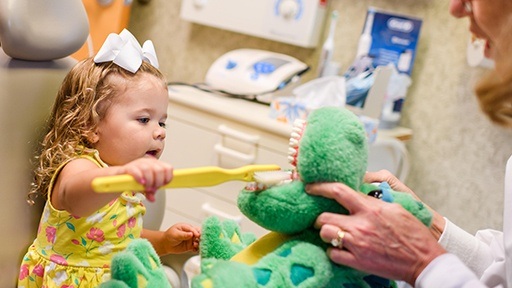 The McCarl Dental Group at Shipley's Choice has been serving local families for generations, and nothing makes our team happier than introducing a child to dentistry and giving them everything they need to enjoy a lifetime of healthy smiles. We're happy to treat children of all ages, and we work to protect them from the most common problems while ensuring they enjoy calm and cool appointments every time they come to see us.
Why Choose McCarl Dental Group at Shipley's Choice for Children's Dentistry?
Trusted by Local Families Since 1938
Fun, Friendly, & Relaxed Dental Office Environment
Happy to Treat Toddlers, Teenagers, & Everyone in Between
Children's Dental Checkups & Teeth Cleanings
As soon as your child's first tooth appears, they should start attending regular checkups. At these appointments, one of our dentists will examine your child's mouth, count their teeth, and talk about the best ways to take care of their new smile. As time goes on, cleanings from a hygienist will be introduced, and we'll work to instill good oral hygiene habits so they can start learning to look after their teeth at home.
Oral Health Education
Knowledge is power when it comes to oral health, so our dentists are more than happy to share it with your child at every appointment, covering subjects like the importance of oral hygiene and how their diet can affect their teeth. Children are always curious, so we'll gladly answer any questions they have as well!
Dental Sealants for Kids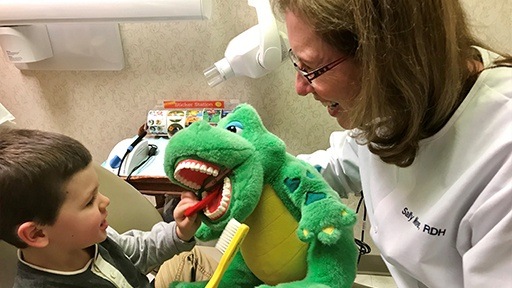 The first permanent teeth to come in are usually the six-year molars, and they are extremely vulnerable to developing cavities for a number of reasons. Their rough surfaces make them the perfect place for plaque to become trapped, and little hands tend to have difficulty brushing them properly. With a dental sealant, however, we can literally place an invisible barrier over these teeth using clear composite resin, keeping them safe from decay.
Fluoride Therapy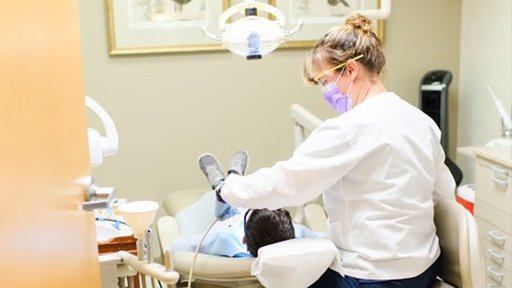 Regular exposure to fluoride is great for patients of all ages, but especially children with still developing teeth and oral hygiene habits. As part of your child's routine checkups, we can apply a highly-concentrated fluoride gel to their enamel to strengthen it and quickly repair any areas of minor damage.