Replace Missing Teeth – Millersville, MD
Fill in the Gaps For Good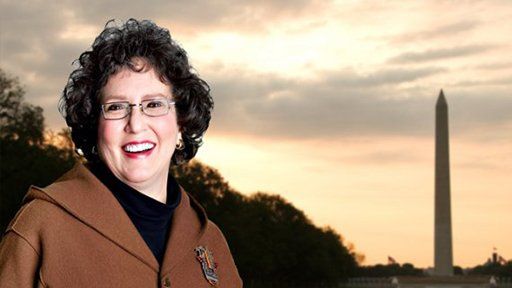 Are you tired of worrying about your missing teeth whenever it comes time to order at a restaurant or smile for a photo? With the replacement options available at McCarl Dental Group at Shipley's Choice, we can give you your complete smile back along with a confidence boost you'll enjoy for decades to come. Our custom prosthetics can help restore any number of teeth, and you can get started on your road to renewed oral health by calling us today.
Why Choose McCarl Dental Group at Shipley's Choice for Help with Replacing Missing Teeth?
Start-to-Finish Dental Implants Available
Winner of Multiple Top Dentist & Best Dentist Awards Around the Country
Partnered with the Best Dental Labs in Millersville
Removable Partial Dentures (RPD)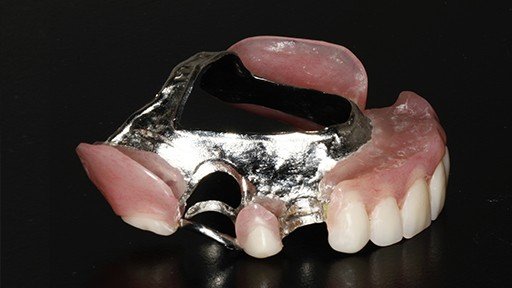 Removable partial dentures (RPDs) can be designed to fit between any remaining teeth a patient has left to fill all unwanted spaces. They basically sit within the mouth just like a piece of a puzzle, snapping into place with the help of metal loops that go around neighboring teeth. Prosthetic teeth are held together using an acrylic, gum-colored base, and they can be used to replace both consecutive and nonconsecutive missing teeth at the same time.
Full Dentures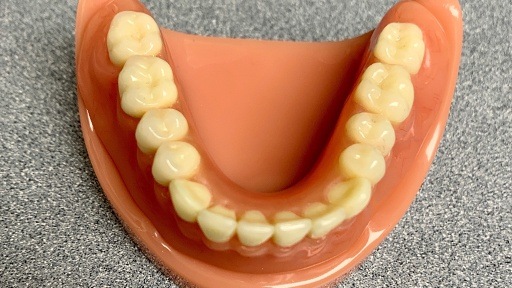 A full denture is a type of dental prosthetic that fits directly onto the gums to replace an entire row of teeth. In addition to helping a patient chew and speak properly, they also provide support for the muscles of the face, which can create a more youthful and healthy appearance. They can be designed to be removable, or with dental implants, fixed to give a patient a rock-solid hold they can always count on.
Porcelain Bridges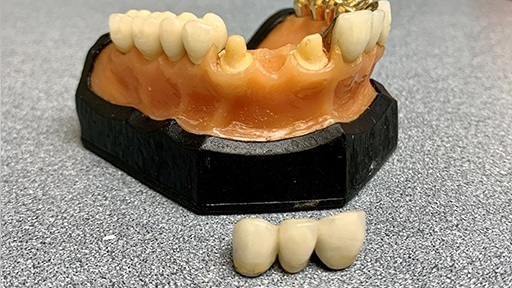 Dental bridges are used to replace single teeth or up to three in a row. Crowns are applied to the teeth on either side of the absent ones, and these serve as anchors to secure the prosthetic in place. Our porcelain bridges are not only strong and able to stand up to everyday chewing forces, but they are also extremely natural-looking, ensuring a patient can smile with complete confidence.
Dental Implants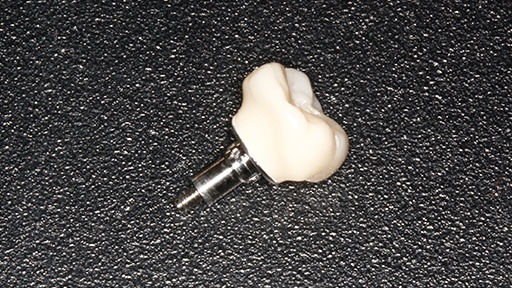 If you were to ask any one of our dentists which tooth replacement was the best, they would all say dental implants. Rather than just restoring the upper portion of a tooth, implants bring back the entire dental structure from root to crown. Once in place, implants look, feel, and function just like natural teeth in every way, and they're able to last decades longer than other replacements as well. And, thanks to our dentist's extensive training and experience, we're able to provide one-stop dental implant treatment so Millersville patients can rebuild their smiles in the same convenient location.