Why Patients in Bowie Choose Us
FAMILY-FOCUSED DENTAL CARE SINCE 1938
Simply put, there is a reason our patients in Bowie make the drive to our dental office: we are different than the rest! Instead of adopting a corporate, impersonal approach to dentistry, our talented team focuses on personalized, meticulous care that results in healthy, happy smiles. From routine checkups and smile-enhancing treatments to tooth-replacing dental implants in Bowie, we go the extra mile at each and every appointment. We want to make your dream smile a reality, and we'll utilize our experience, talent, and expertise to do just that!
Learn More
Our Team's Approach
to Outstanding Dentistry
To provide our patients with the phenomenal dental experience they deserve, our three fantastic dentists near Bowie focus on two things: comprehensive dentistry and premier customer service. That way, we can be your trusted dental home throughout the years, whether it's time for your child's first checkup or a loved one wants to address advanced tooth loss head-on with modern dentures. Plus, our two accessible locations and convenient hours ensure that they are available when you need them most. No matter the reason for your visit, you can always trust your smile is in the hands of esteemed professionals who truly care!
Meet Our Dentists
From Left to Right: Clayton McCarl, DDS Jay McCarl, DDS Dave McCarl, DDS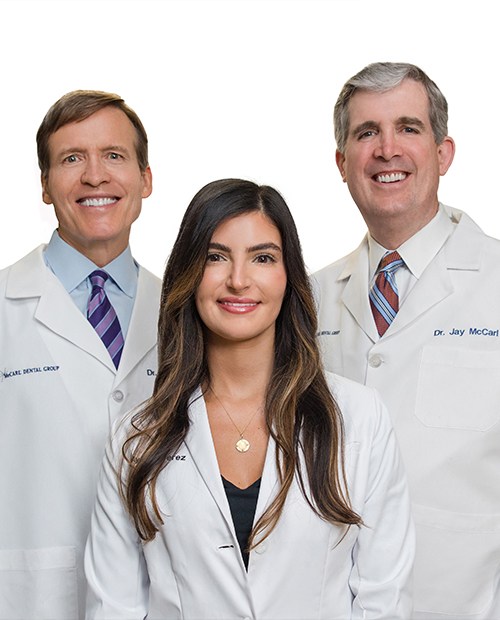 What Our Valued Patients Think
REVIEWS FROM BOWIE & BEYOND

"If dentists and their hygienists can be said to have caring "bedside manners", this dentistry group has them in spades. Their work is professional and accompanied by their genuine concern that the patients are both informed and as comfortable as possible at the dentist"
David M. | Millersville, MD
"The wonderful staff waited for me, stayed late, and took care of me in the best way possible, not just a temporary fix. I am forever grateful! Is it any wonder I've been a patient for 30 years? Thanks, Dr. Clayton, Sarah and other staff who went above and beyond. You are truly compassionate, caring professionals!"
Becky R. | Millersville, MD

"The best dental group in PG County. When you enter, you are greeted with a hello and smile... everyone is very professional. The entire dental 'crew' is top notch, I've never had a bad experience. I recommend them to everyone."
Sheryl R. | Millersville, MD
Read More Reviews
How We Make Exceptional Dentistry Affordable
Dental Insurance & Flexible Financing
At McCarl Dental Group, we want every aspect of your experience with us to be stress-free, even when it comes to the financial component of your care. To ensure cost never stands in your way, we are proud to work with many of the nation's leading providers, allowing us to seamlessly maximize your much-deserved benefits. If you don't have insurance, that's okay too! Payment plans can be arranged to break down the price into manageable chunks. So, whether you are coming in for a six-month checkup, restorative care, or cosmetic treatment from our dentist near Bowie, we'll find an option that works for you.
Explore Affordable Payment Options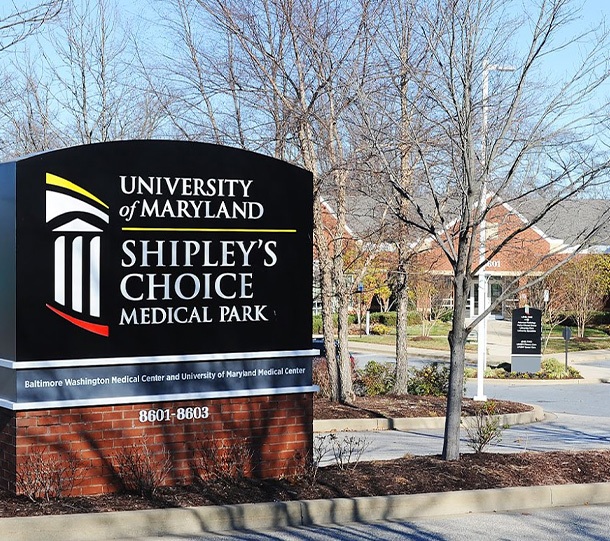 Locating Our Dental
Office Near Bowie
When it comes time for your visit, you'll find our office at 8601 Veterans Hwy # 101 in Millersville, which is just a 30-minute drive from Bowie. We are near I-97, between Chartwell Golf & Country Club and Severn Run Natural Environment Area. Your GPS should guide you straight to us, but if you need any assistance at all locating our dental office near you, don't hesitate to get in touch!