Why Severna Park
Loves Us

Our Dental Philosophy
Dental Care from Our Family to Yours Since 1924
At McCarl Dental Group at Shipley's Choice, we've been the go-to dentistry home for Millersville families for decades. We love welcoming families from surrounding communities, like Severna Park, to visit us for their oral healthcare needs. Just a quick drive up the road, our dental office and family of skilled dentists are able to provide comprehensive, patient-centered dentistry services, like custom porcelain veneers, that will truly bring a smile to your face. Keep reading to learn a little more about what the McCarl Dental Group at Shipley's Choice team has to offer, and don't hesitate to call our dental office to find out more about how our trusted dentists serve Severna Park dentistry patients.
Learn More
Our Team Approach
to Dentistry
At McCarl Dental Group at Shipley's Choice, we have three experienced dentists who welcome Severna Park dentistry patients. Dr. Clayton McCarl is a dedicated general dentist with advanced training in dental implant placement, Invisalign orthodontics, laser dentistry, and cosmetic dental solutions. Dr. Jay McCarl is a skilled cosmetic dentist who has completed ongoing training in dental implant tooth replacement, Invisalign, and advanced clinical dental services. Dr. David McCarl also has extensive training in dental implant tooth replacement and cosmetic dentistry as well as treatment for obstructive sleep apnea.
In addition to working hard at the dental office, the McCarl Dental Group at Shipley's Choice at Shipley's Park dentists and team members are committed to giving back in Severna Park, Millersville, and throughout Anne Arundel County. We're committed to making our greater Severna Park community a great place to live, work, and smile. We are always striving to find new ways to serve our communities' oral healthcare needs. From supporting our local schools with dental education for kids to volunteering with charitable organizations, our team really cares about Severna Park families – in and out of the dental office!
Meet Our Dentists
From Left to Right: Clayton McCarl, DDS Jay McCarl, DDS Dave McCarl, DDS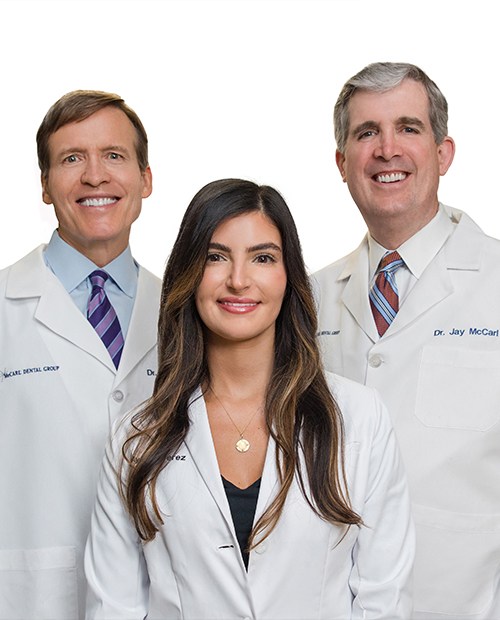 See What Our Dental Patients Think
Our 5-Star Reviews
Any of our dentistry team members would love to have the opportunity to tell you why our dental office is the right option for your Severna Park family, but we think our patients tell our story best. We've included some of our favorites reviews as well as a link to more patient feedback below:

"If dentists and their hygienists can be said to have caring "bedside manners", this dentistry group has them in spades. Their work is professional and accompanied by their genuine concern that the patients are both informed and as comfortable as possible at the dentist"
David M. | Millersville, MD
"The wonderful staff waited for me, stayed late, and took care of me in the best way possible, not just a temporary fix. I am forever grateful! Is it any wonder I've been a patient for 30 years? Thanks, Dr. Clayton, Sarah and other staff who went above and beyond. You are truly compassionate, caring professionals!"
Becky R. | Millersville, MD

"The best dental group in PG County. When you enter, you are greeted with a hello and smile... everyone is very professional. The entire dental 'crew' is top notch, I've never had a bad experience. I recommend them to everyone."
Sheryl R. | Millersville, MD
Read More Reviews
Dental Insurance & Financing
Quality Care That Doesn't Break the Bank
We know that the cost of dentistry is often something that holds people back from getting necessary dental care. The McCarl Dental Group at Shipley's Choice does everything we can to help the families who entrust us with their smiles to receive the dentistry they need within their budgets. To ensure your dental care is affordable, our knowledgeable team members will help you maximize your available dental insurance benefits. We partner with financiers to offer low and no interest financing options to split the cost of treatment into smaller payments. Whatever your dental insurance or financing needs, we can help. Talk to one of our friendly dental team members today.
Explore Affordable Payment Options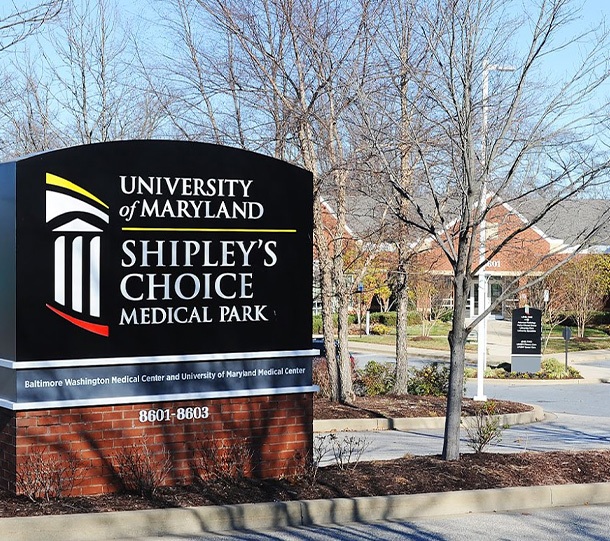 Directions to Our
Convenient Millersville Dental Office Location
Our Millersville dental office is located in the Shipley's Choice Medical Park. We're less than five miles from the heart of Severna Park, and it's an easy jaunt down Benfield Road. Simply take Benfield Road Northwest and turn left onto Veterans Highway, and our dental office will be just ahead on your left. Don't ever hesitate to call our team if you need help finding the office. We're happy to help.
McCarl Dental Group at Shipley's Choice is located near numerous Millersville businesses and landmarks, including the Anne Arundel County Police Department and Animal Care and Control offices as well as the Maryland Environment Services office. Don't forget to celebrate your cavity-free Millersville dental office visit with a trip to Libation or Hellas Restaurant and Lounge on your way home.