Why Severna Park
Loves Us

Our Dental Philosophy
Dental Care from Our Family to Yours Since 1924
At McCarl Dental Group, we've been the go-to dentistry home for Millersville families for decades. We love welcoming families from surrounding communities, like Severna Park, to visit us for their oral healthcare needs. Just a quick drive up the road, our dental office and family of skilled dentists are able to provide comprehensive, patient-centered dentistry services that will truly bring a smile to your face. Keep reading to learn a little more about what the McCarl Dental Group team has to offer, and don't hesitate to call our dental office to find out more about how our trusted dentists serve Severna Park dentistry patients.
Learn More
Our Team Approach
to Dentistry
At McCarl Dental Group, we have three experienced dentists who welcome Severna Park dentistry patients. Dr. Clayton McCarl is a dedicated general dentist with advanced training in dental implant placement, Invisalign orthodontics, laser dentistry, and cosmetic dental solutions. Dr. Jay McCarl is a skilled cosmetic dentist who has completed ongoing training in implants, Invisalign, and advanced clinical dental services. Dr. David McCarl also has extensive training in dental implant tooth replacement and cosmetic dentistry as well as treatment for obstructive sleep apnea.
Meet Our Dentists
From Left to Right: Clayton McCarl, DDS Jay McCarl, DDS Dave McCarl, DDS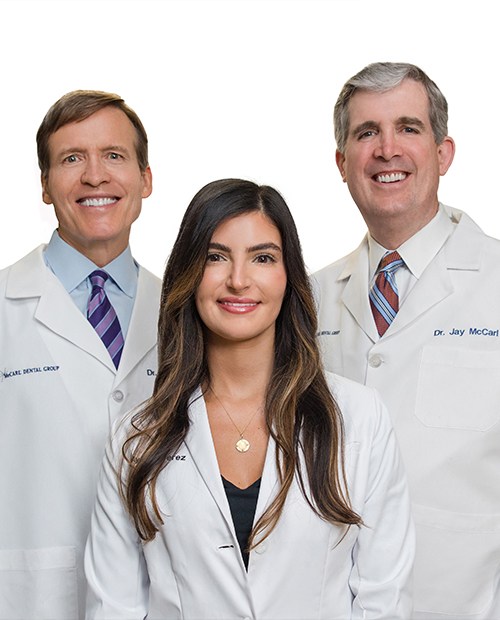 See What Our Dental Patients Think
Our 5-Star Reviews
Any of our dentistry team members would love to have the opportunity to tell you why our dental office is the right option for your Severna Park family, but we think our patients tell our story best. You can find links to our reviews here, and we've included some of our favorites below:
"The entire team here is amazing. They went above and beyond to help me by staying late (I was a new patient) when I had a severe toothache, which I am beyond grateful for. Have definitely found a dentist for life."
DJ. | Saverna Park, MD

"I found my dentist. The office is comfortable and inviting, the staff is friendly and knowledgeable, and Dr. McCarl is patient and explains in detail what is needed and why. My daughter will be a patient as well as my grandson. That's how confident I am in this office."
Monika. | Saverna Park, MD
Read More Reviews
Dental Insurance & Financing
Quality Care That Doesn't Break the Bank
The McCarl Dental Group team is committed to giving back in order to make our greater Severna Park community a great place to live, work, and smile. We are always striving to find new ways to support our communities' oral healthcare needs. From supporting our local schools with dental education for kids to volunteering with charitable organizations, our team really cares about Severna Park families – in and out of the office!
Explore Affordable Payment Options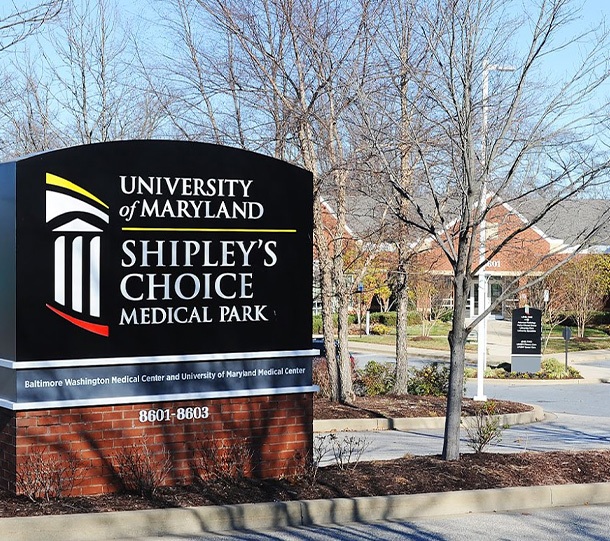 Featured Dental Services
How We Help You Smile
At McCarl Dental Group, we want to make the short drive from Severna Park worth the trip, so we provide a wide range of preventive, restorative, and cosmetic dentistry services to keep every member of your family smiling with fewer referrals. Some of the many advanced dental services offered for our Severna Park dentistry patients include:
Directions to Our Convenient Millersville
Dental Office Location
We're less than five miles from the heart of Severna Park, and it's an easy jaunt down Benfield Road. Simply take Benfield Road Northwest and turn left onto Veterans Highway, and our dental office will be just ahead on your left. Don't ever hesitate to call our team if you need help finding the office. We're happy to help.