Our Dental Philosophy
Dental Care from Our Family to Yours Since 1924
If you're looking for a caring dentistry team near Glen Burnie, MD, the McCarl Dental Group at Shipley's Choice invites you to visit our nearby Millersville dental office location. We offer dentistry services for patients of all ages to help them achieve and maintain their optimal level of oral health. From regular preventive dental checkups and teeth cleanings to smile transforming cosmetic dentistry options like porcelain veneers, our skilled dentists and caring team members have you covered. On this page, we've discussed some of the many benefits of visiting the McCarl Dental Group at Shipley's Choice from Glen Burnie, but if you have questions or want to schedule an appointment with our team, don't hesitate to give us a call. We're here to help!
Learn More
Our Team Approach
to Dentistry
Our dental office location near Glenn Burnie has three skilled dentists on staff, Drs. Clayton, Jay, and David McCarl. Dr. Clayton McCarl is a general dentist who completed advanced training in order to provide surgical dental implant placement, Invisalign clear braces, conservative laser dentistry, and cosmetic smile solutions. Dr. Jay McCarl is a knowledgeable dentist who is committed to lifelong learning. He completed training in dental implant placement, Invisalign, and complex clinical dentistry solutions. Dr. David McCarl has experience with dental implant tooth replacement and advanced cosmetic dentistry.
In addition to caring for patients' smiles in our Millersville dental office location near Glen Burnie, the McCarl Dental Group at Shipley's Choice team also supports the community outside of the dental office. Our dentistry team members always do their utmost to make time to give back to our friends and neighbors in Glen Burnie. We regularly volunteer with local organizations that make Glen Burnie a better place for all of us to live, work, and smile.
Meet Our Dentists
From Left to Right: Clayton McCarl, DDS Jay McCarl, DDS Dave McCarl, DDS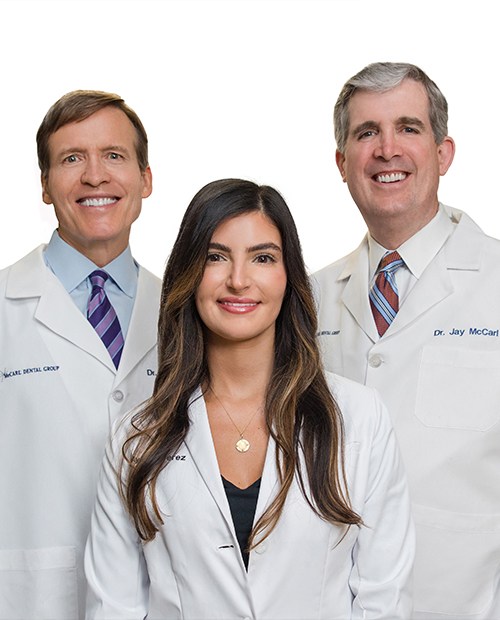 See What Our Dental Patients Think
Our 5-Star Reviews
The caring McCarl Dental Group at Shipley's Choice team would be happy to have the opportunity to show you exactly why so many Glen Burnie dental patients trust us with their oral healthcare needs, but you don't have to take our word for it. Instead, we invite you to read reviews from our loyal patients. We've included some of our recent rave reviews and links to past testimonials below:

"If dentists and their hygienists can be said to have caring "bedside manners", this dentistry group has them in spades. Their work is professional and accompanied by their genuine concern that the patients are both informed and as comfortable as possible at the dentist"
David M. | Millersville, MD
"The wonderful staff waited for me, stayed late, and took care of me in the best way possible, not just a temporary fix. I am forever grateful! Is it any wonder I've been a patient for 30 years? Thanks, Dr. Clayton, Sarah and other staff who went above and beyond. You are truly compassionate, caring professionals!"
Becky R. | Millersville, MD

"The best dental group in PG County. When you enter, you are greeted with a hello and smile... everyone is very professional. The entire dental 'crew' is top notch, I've never had a bad experience. I recommend them to everyone."
Sheryl R. | Millersville, MD
Read More Reviews
Dental Insurance & Financing
Quality Care That Doesn't Break the Bank
Our dentistry team members know the cost of dental care may be a real concern for the families who visit our dental office from Glen Burnie and other surrounding communities. We do our utmost to keep the cost of dental services affordable within your family's budget. From maximizing dental insurance benefits to offering affordable financing options, we're here to help you plan to cover the costs of all your dentistry services when you visit our dentist serving Glen Burnie.
Explore Affordable Payment Options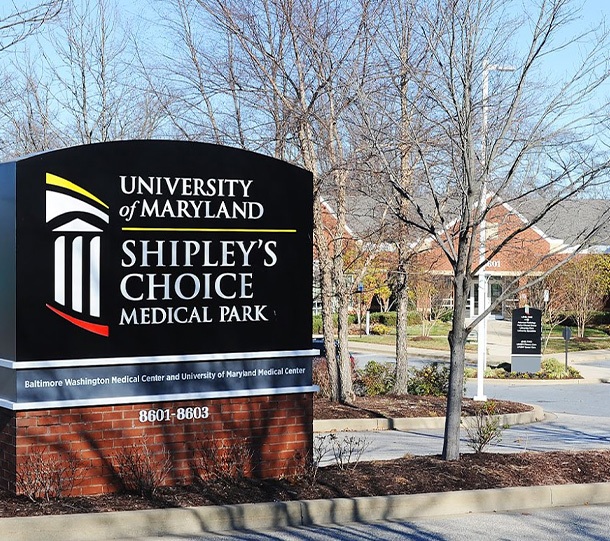 Directions to Our
Convenient Millersville Dental Office Location
If you live in Glen Burnie, our Millersville, MD dental office is a short trip south on Interstate Highway 97. Most Glen Burnie residents can reach our dental office in under 15 minutes. We've included turn by turn directions below, but don't hesitate to call if you need help finding the dental office.
Head south on Crain Highway South for one mile
Turn right on Maryland State Highway 174 West/Quarterfield Road
Continue for one mile
Use the left two lanes to merge onto Interstate Highway 97 South
Continue for about 4 miles
Take exit 10a for Benfield Boulevard East continue for .25 mile
Turn right onto Veterans Highway
Turn left into the Shipley's Choice Medical Park complex and drive to the back to enter Suite 101 onthe lower level
In addition to visiting the McCarl Dental Group at Shipley's Choice, we hope you'll take some time to visit other nearby Millersville locations. Just down the street, you'll find great restaurants for a post-dentist treat, including Libation and the Hellas Restaurant and Lounge. We're also located near several governmental offices, including the Ann Arundel County Police Department, Animal Care and Control, and Maryland Environment Services.