Why Pasadena Families Trust Us With Their Smile
DENTAL CARE FROM OUR FAMILY TO YOURS SINCE 1938
For our team at McCarl Dental Group at Shipley's Choice, our mission is to foster healthy, beautiful smiles. From your very first appointment, we will go the extra mile to provide effective, comfortable care that results in the smile of your dreams. From six-month dental checkups and smile-transforming veneers to state-of-the-art dental implants in Pasadena, you can always expect unmatched service and quality. The result? A fantastic set of teeth that will boost your confidence and give you a whole new reason to smile!
Learn More
Our Team Approach
to Dentistry
At our dental office in your area, your smile will benefit from not one, not two, but three phenomenal dentists. Although their backgrounds are unique, their commitment to the McCarl mission of providing world-class customer service and top-tier dentistry unites them. To stay at the forefront of their field, they prioritize continuing education and constant growth. Simply put, whether you are coming in for your six-month dental checkup, because you're interested in replacing one or more missing teeth with dental implants in Pasadena, or something in between, you can have peace of mind knowing your smile is in the best hands.
Meet Our Dentists
From Left to Right: Clayton McCarl, DDS Jay McCarl, DDS Dave McCarl, DDS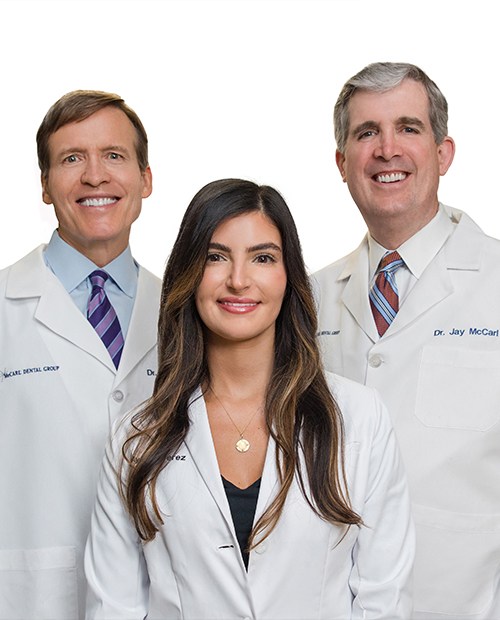 Kind Words From Our Valued Patients
Our 5-Star Reviews

"If dentists and their hygienists can be said to have caring "bedside manners", this dentistry group has them in spades. Their work is professional and accompanied by their genuine concern that the patients are both informed and as comfortable as possible at the dentist"
David M. | Millersville, MD
"The wonderful staff waited for me, stayed late, and took care of me in the best way possible, not just a temporary fix. I am forever grateful! Is it any wonder I've been a patient for 30 years? Thanks, Dr. Clayton, Sarah and other staff who went above and beyond. You are truly compassionate, caring professionals!"
Becky R. | Millersville, MD

"The best dental group in PG County. When you enter, you are greeted with a hello and smile... everyone is very professional. The entire dental 'crew' is top notch, I've never had a bad experience. I recommend them to everyone."
Sheryl R. | Millersville, MD
Read More Reviews
Dental Insurance and Financing
How We Make Quality Care Affordable
We firmly believe that every part of your dental experience should be stress-free – even when it comes to handling the financial component of your care! For that reason, our friendly team is ready to help you understand your benefits, maximize your coverage, and minimize your out-of-pocket costs. If you are currently uninsured, low-to-no interest financing is also an option to make your dental care affordable. Either way, we will do what we can to make everything from teeth cleanings to dentures in Pasadena fit into your budget.
Explore Affordable Payment Options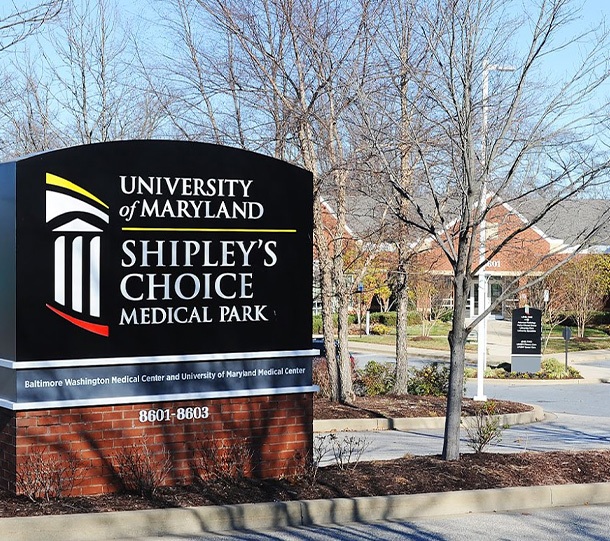 Finding Our
Dental Office Near Pasadena
Whether you recently moved to the area or are simply looking for a dentist near you, our team looks forward to welcoming you to our office! You can find us at 8601 Veterans Hwy #101 in Millersville, between I-97 and Chartwell Golf & Country Club. We are about a 10-minute drive from the heart of Pasadena, making us the perfect fit for patients looking for a new dental home nearby. If you would prefer step-by-step instructions, don't hesitate to get in touch with our friendly team!