Dental Implants — Millersville, MD
The Ultimate Solution to Tooth Loss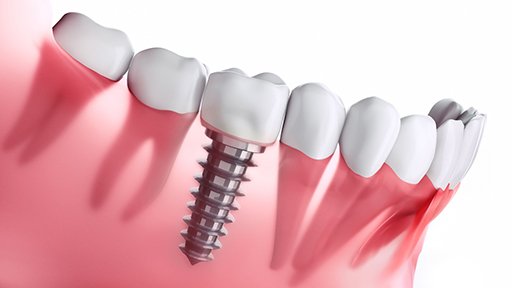 Missing one or more teeth can make it more difficult to eat your favorite foods, speak clearly, and smile confidently. If tooth loss is holding you back in life, it's time to rebuild your smile! At McCarl Dental Group at Shipley's Choice, we're proud to offer the ultimate solution to tooth loss: dental implants in Millersville! Dental implants have quickly become the gold standard for tooth replacement around the world, and now, you can get this state-of-the-art treatment right here in our office from our highly experienced and friendly team. This unique tooth replacement option can replace any number of missing teeth with the next best thing. If you're ready to put your tooth loss behind you permanently, give us a call today and schedule your consultation!
Why Choose McCarl Dental Group at Shipley's Choice For Dental Implants?
Dental Implants Placed & Restored Conveniently In 1 Location
Our Dentists Have Decade of Experience Rebuilding Beautiful Smiles
Dental Insurance Welcome & Flexible Dental Financing Available
What Are Dental Implants?
There are three main components of a dental implant: the dental implant post, the abutment, and the final restoration. The dental implant post is small, screw-shaped, and typically made of titanium. It can be placed beneath the gumline directly into the jawbone where a missing tooth once was. There, it integrates into the bone tissue to essentially replace the missing tooth's root structure and provide a strong foundation for the replacement teeth.
On top of the dental implant post just at the gumline, a small connector piece called an abutment is placed. This will fasten the new replacement tooth to the dental implant. Depending on how many teeth you're missing and how many dental implants you're getting, your final restoration could be a crown, bridge, or denture. Whichever restoration you need will be custom-made from high-quality materials for beautiful and durable results. Replacing missing teeth with dental implants like this gives you a smile that looks, feels, and functions just like natural!
The 4 Step Dental Implant Process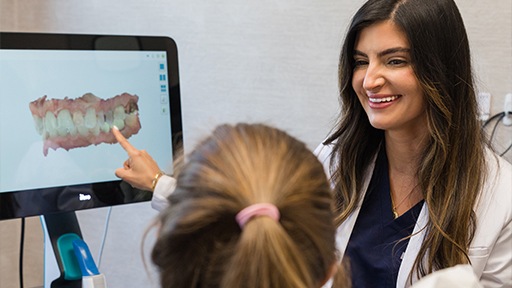 At McCarl Dental Group at Shipley's Choice, we are pleased to provide the entire dental implant process in-house, in one convenient location. Although the process of receiving these permanent prosthetics requires multiple appointments over several months or even a year, it is well worth the investment in your time and money because of the many unique benefits only dental implants can provide. Our team of experts, Dr. Clayton, Dr. Jay, and Dr. David McCarl are usually able to surgically place dental implants as well as restore them using a variety of restorations, enabling Millersville patients to get everything they need in one convenient location. Most other dental offices have their implant patients bounce between different doctors for each procedure, but at McCarl Dental Group at Shipley's Choice, we're often able to save you time, money, and stress by handling everything ourselves.
If you would like to learn more about how dental implants work in Millersville, MD, review the information below and feel free to contact our office to schedule an appointment.
Benefits of Dental Implants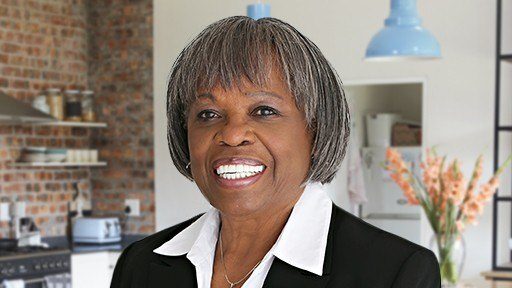 There are more than 3 million people in the United States living with dental implants. With more than 500,000 being placed each year, it is obvious how the benefits of dental implants in Millersville, MD can make a lasting and life-changing impact on someone experiencing tooth loss. Instead of just sitting on top of the gums, dental implants involve placing a small titanium post into the jawbone to recreate the root structure of a tooth. This is what allows them to offer a variety of important benefits that you simply can't get with traditional tooth replacement options. To better understand what you can expect when receiving your permanent prosthetics, here are just a few of their many advantages:
Who Dental Implants Can Help
Dental implants can help patients permanently replace missing teeth. After examining your oral anatomy, your dental implant dentist in Millersville can help you decide which type of dental implant would be best. It may be that you require preliminary treatments before undergoing dental implant surgery, but you can expect that we will guide you through the process so that you can enjoy a permanent, healthier smile in the future.
Understanding the Cost of Dental Implants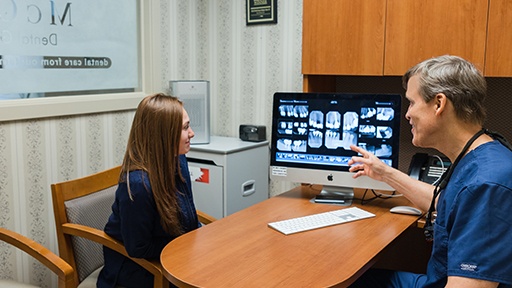 Because dental implants are so versatile, the cost of the treatment can vary quite a bit from patient to patient depending on their unique situation. The number of teeth that need to be replaced, where they are located in the mouth, and what type of restoration is used will all effect the cost of the procedure. What can you expect to pay for implants? We can let you know when you come to see us for an in-person consultation.
What's important to know is that even though implants tend to cost more upfront compared to traditional bridges and dentures, they last significantly longer, which often helps patients save money overall. Instead of needing to redo your new teeth, which can happen with regular bridges and dentures, implants can last for about 30 years and are often a one-time cost.
To better understand the cost of dental implants in Millersville, MD, review the information below and contact us with any questions.
Advanced Dental Implant Procedures
To be considered a good candidate for dental implants, you'll need to have a healthy mouth and a strong jaw. However, this can often be a problem for patients who have long-standing tooth loss or oral health issues! Thankfully, we may be able to help you become a good candidate for dental implants with a few preliminary treatments or advanced dental implant procedures, such as a bone graft or sinus lift. During your consultation, we'll determine if you need any extra services to get ready for your new smile and walk you through them step-by-step so you'll know exactly what to expect.
Dental Implant Post-Op Instructions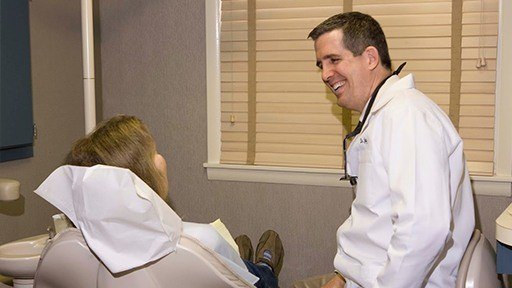 Our highly experienced team of dentists has years of advanced training in implant dentistry, so you can rest assured that your smile is in good hands. After your dental implant placement surgery, we'll provide you with specific dental implant post-op instructions in Millersville, MD, on how to care for your mouth over the following hours, days, and weeks. While your jawbone will need several weeks or months to heal fully, you should be feeling back to normal in no time with the right post-op care!
Dental Implant FAQs
At McCarl Dental Group at Shipley's Choice, we understand you have many questions about dental implants in Millersville, MD. This state-of-the-art tooth replacement is changing the way people embrace life throughout the world, but we know it is an important decision for you. This is why we are here to provide the answers your need to feel confident about the future of your smile. Below is a list of frequently asked questions we invite you to review. Should you have additional inquiries you would like to discuss with our team, please contact our office and schedule an appointment.
Maintaining & Caring For Your Dental Implants
Dental implant care in Millersville, MD is crucial if you want your new smile to last as long as possible. Our team at McCarl Dental Group at Shipley's Choice is committed to providing all patients undergoing implant placement with helpful tips and advice designed to minimize the risk of damage and possible implant failure. To better understand what you can do to make sure your new smile remains a worthwhile investment, review the following information and contact us with any questions.
Dental Implant Technology
Dental implant technology in Millersville, MD has come a long way. Our team at McCarl Dental Group at Shipley's Choice offers guided dental implant surgery for a minimally invasive procedure as well as a 3D Cone Beam CT Scanner for more accurate and precise treatment planning. This advanced dental technology also opens many new doors for extensive dental care. If you need to replace all your missing teeth, this unique piece of equipment will lead to an easier and more successful procedure.