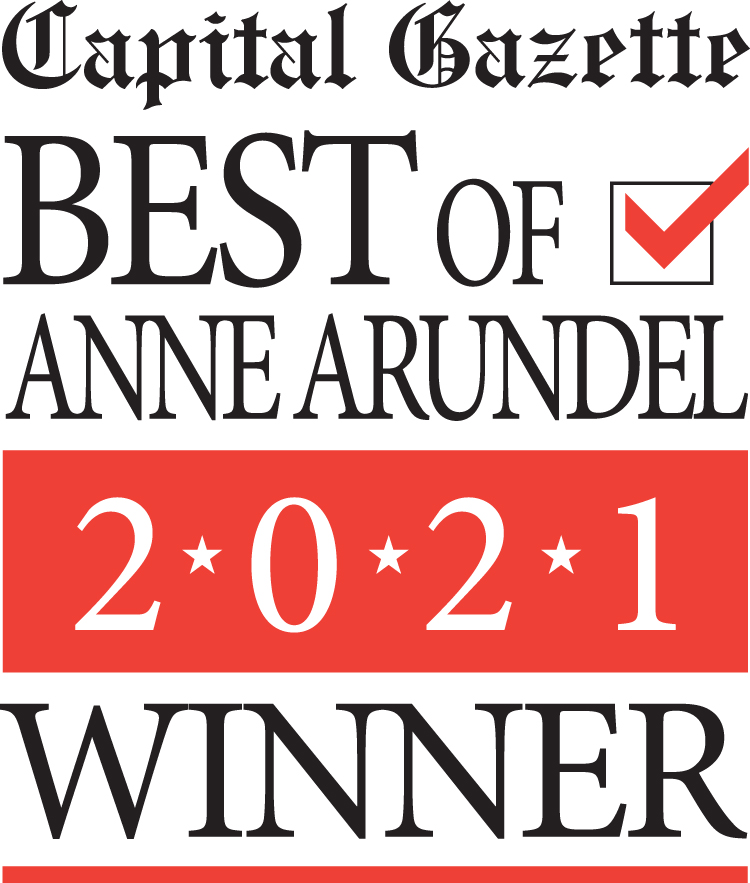 The Capital Gazette recently named The McCarl Dental Group at Shipley's Choice the best Dentist of Anne Arundel County in 2021. More than 12,000 residents cast their vote to recognize outstanding businesses for their commitment to the field and communities. This is the eighth time our dentists have been voted Best of Anne Arundel County winners. If you'd like to learn more about why we were voted one of the best practices for dental care, our team is here to explain.
We Are Committed to Our Community
The McCarl Dental Group at Shipley's Choice has been and always will be committed to the community. As a dentist near Annapolis, we care about the smiles of our patients and how we can make a difference in the area in which we live.
Some of the organizations and charities we are proud to support include:
The Outreach Center Dental Clinic at The Stanton Community Center
BWMC Heartbeat for Health at the Severna Park Community Center and Arnold YMCA
Travis Manion Foundation 5K
Annapolis Wellness House
SPAN (Serving People Across Neighborhoods) Turkey Trot
CASA (Court Appointed Special Advocates)
Whether it is providing educational seminars, complimentary dental care, financial assistance, or advocating for individuals who are underprivileged and in need of help, you will find our team members attending various events to build rapport and trust with members of our community.
Why Patients Choose Us
As an integral dental practice in Millersville, MD since 2013 and the Greenbelt area since 1938, our generational family dentistry continues to provide the same great services and comprehensive dental care to patients in need. No matter a person's age, we remain committed to delivering a compassionate and calming approach that is combined with personalized service designed to meet your needs.
Not only do we take the time to build a relationship with you and your family, but we also believe in offering affordable services for all individuals. Those who are visiting our dental practice near Annapolis to receive a dental checkup, cleaning, and X-rays for the first time will only pay $55. And for our current patients, we always strive to help you maximize your dental insurance benefits so you can save the most money no matter the reason for your visit.
Our patients also appreciate our convenient hours, which include evening and Saturday appointment availability, as well as our effort to offer same-day emergency care to individuals suffering from serious dental pain or a broken tooth that affects the appearance of their smile.
If you want a dentist near Annapolis who cares about your oral healthcare needs, trust the residents who voted The McCarl Dental Group at Shipley's Choice as the best dental care of Anne Arundel County!
About the McCarl Dental Group at Shipley's Choice
The McCarl Dental Group at Shipley's Choice is led by talented and caring dental professionals who have years of experience and who are committed to learning more about the field through continuing education. Offering an array of comprehensive services designed to improve smiles and ensure optimal oral health, patients who choose to visit our dental office near Annapolis can trust us to repair, rebuild, and restore smiles of all types and ages. If you're looking for a "dentist near me," call our dental office today.