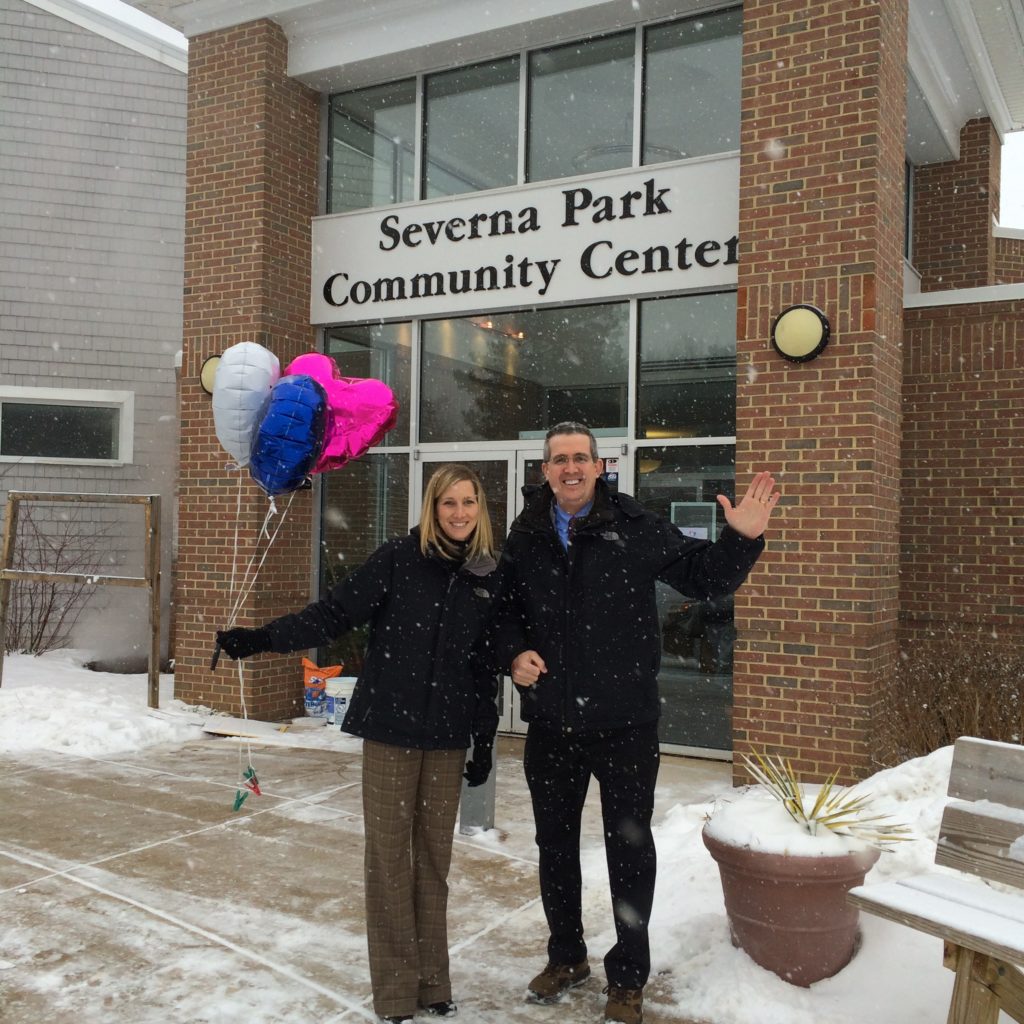 The McCarl Dental Group at Shipley's Choice in Millersville, MD, was recently voted as one of the winners of the Best Dentist in Severna Park by local residents. Hosted by the Severna Park Voice, more than 2,100 people voted in their "Best Of" contest. Read on to learn why our dental practice is considered one of the best in the area.
Our Community Involvement
It's not just about helping patients achieve healthier smiles. At McCarl Dental Group at Shipley's Choice, it's also about serving the community and providing educational seminars, financial support, and services to those individuals who are uninsured and underprivileged. You may find us volunteering at an Outreach Center Dental Clinic at The Stanton Community Center to provide free dental care or offering complementary treatments and education at the BWMC Heartbeat for Health event at the Severna Park Community Center. Our own Dr. Jay McCarl participated in the Travis Manion Foundation 5K in September 2019 to benefit veterans and families of those currently serving.
Our dental office near Severna Park is also committed to providing services, seminars, and financial support to the Annapolis Wellness House. Dr. Clayton McCarl has assisted in helping patients suffering from cancer take better care of their smiles throughout their cancer treatment.
You can also find us supporting the annual SPAN (Serving People Across Neighborhoods) Turkey Trot to help provide essentials to families in need as well as the Court Appointed Special Advocates (CASA), which is designed to help children who need an advocate.
Our Commitment to Patients
When reading through our reviews, you will find that more than 99% of our patients admit they would happily recommend us to a family member or friend searching for a dentist nearby. Since opening our first office in Greenbelt, MD in 1938, we remain dedicated to providing comprehensive dentistry and premier customer service. Offering flexible evening and Saturday hours for busy families as well as cost-effective dental care, we believe convenience and affordability are two key components to a successful dental practice and why so many patients trust us to take better care of their oral health.
Our commitment to our patients and community is evident year-round. From volunteering at local events to providing exceptional dental care in-house using some of the most advanced dental technology available, we are honored to be recognized as a one of the Best Dentists in Severna Park.
About the McCarl Dental Group at Shipley's Choice
Are you looking for a qualified dental group to take care of your oral healthcare needs? At McCarl Dental Group at Shipley's Choice, we have three expert dental professionals who have years of experience and are committed to learning more about the field through continuing education. Offering comprehensive services designed to improve smiles and ensure optimal oral health, patients can trust us to repair, rebuild, and restore smiles of all types and ages. If you're looking for a "dentist near me," call our dental office today.