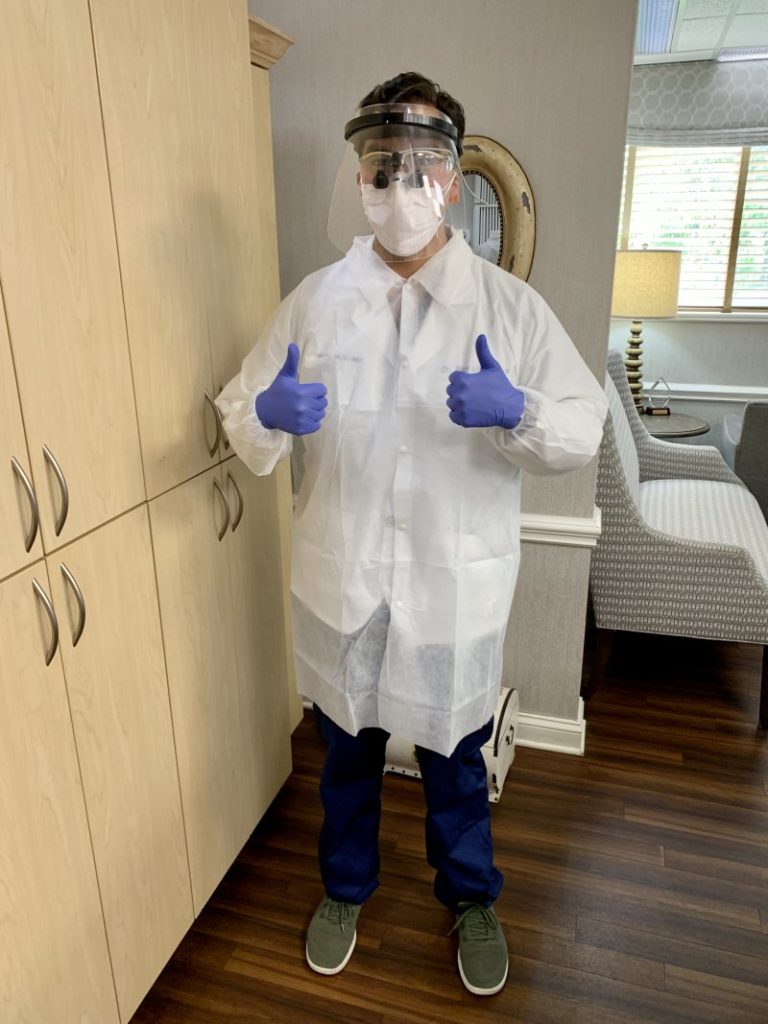 It's natural to be concerned about the continued spread of COVID-19, but you will find that if you avoid the dentist's office during this time, you may be faced with more serious, extensive, and costly dental issues. Dentists throughout the United States have implemented advanced safety protocols to keep you and your families safe. If you want to reduce your risk of spending more money and time fixing problems that arise during the pandemic, read on to learn why you should visit your dentist in Millersville now instead of waiting until later.
What Safety Protocols Have Been Implemented?
Using the guidelines implemented by the Centers for Disease Control and Prevention (CDC), the Occupational Safety and Health Administration (OSHA), and the American Dental Association (ADA) for dental practices, many practices have spent the last two years keeping patients and staff better protected from COVID-19 by incorporating various safety protocols.
Some of the steps the team at McCarl Dental Group at Shipley's Choice are taking include:
Daily temperature checks of the dental team and patients
A virtual waiting room, so patients wait in their cars
Pre-screening of patients when they arrive for an appointment
Deep cleaning the office each evening when it closes
HEPA-grade filters in each operatory
Although these are just a few of the many guidelines our dentists are following, they are serving to safeguard anyone who enters through the office doors. Because it is easy for particles from the mouth to become airborne, dental teams are taking extra precautions to reduce the potential for transmission and instead, ensure a safer, healthier environment for patients and staff.
Why Waiting to See Your Dentist Can Lead to Higher Costs
The first thing you should know is that dental offices are required to maintain the highest standards of cleanliness and sterilization to remain in operation. The inclusion of these advanced safety protocols serves to reassure patients and staff members that every measure is being taken to reduce the potential of infection.
While some may still be hesitant to schedule an appointment, many risks come with avoiding the dentist during this time, such as the development of cavities, gum disease, tooth decay, and even oral cancer. It is always best to catch these problems early on, as treatment is often minor and symptoms reversible. However, waiting until it's "safe" to return can mean more dental work, time and expense.
An example of this would be the initial discovery of bleeding gums. If caught by a dentist in its earliest stage (gingivitis), the symptoms can be reversed, causing gum health to improve. However, if left untreated, it can lead to bone and tooth loss, the potential for serious overall health problems, and the need for tooth replacements (i.e., dental bridges, dentures, or dental implants), which cost patients significantly more.
Don't put your oral health at risk because you're fearful of COVID-19. Speak to a dental professional who can further explain their office's safety protocols and address any concerns about your upcoming visit.
About the McCarl Dental Group at Shipley's Choice
Are you looking for a qualified dental group to take care of your oral healthcare needs? At McCarl Dental Group at Shipley's Choice, we have three expert dental professionals who understand this is a tumultuous time because of the COVID-19 pandemic. Implementing advanced protocols to keep patients and staff members safe, it is their goal to better protect everyone who visits their office in Millersville. If you are unsure about making an appointment, call our dental office today and let us explain what we're doing to ensure your safety.