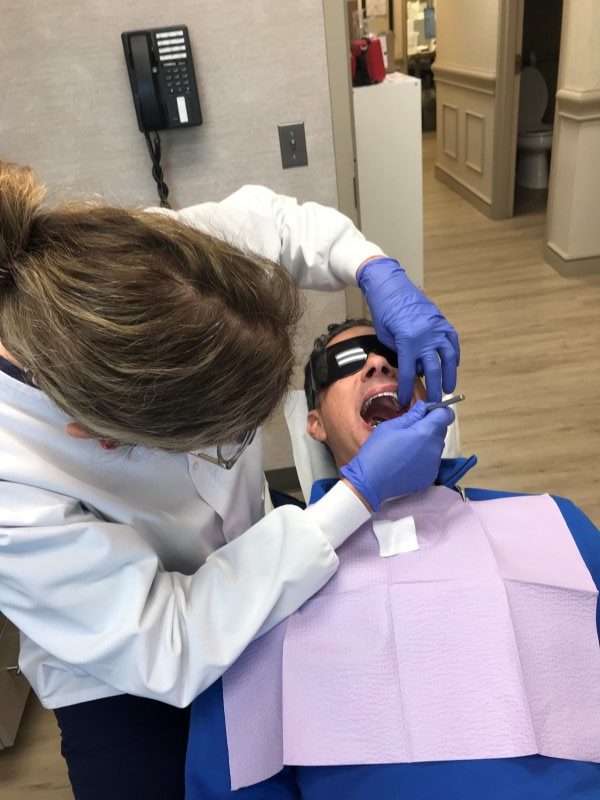 If spending your weekend visiting the emergency dentist's office because of a serious injury is not how you envision devoting your time, it's important that you consider what you can do to minimize your risk of accidentally damaging your pearly whites. There are several foods that can chip teeth, and if you don't pay attention, you can be left with an incomplete tooth that requires restorative or cosmetic care. This article will discuss the dangers of a chipped tooth and which foods you should avoid to prevent damaging your smile.
Is a Chipped Tooth an Emergency?
Chipped teeth should be seen by an emergency dentist; however, it is not essential that you seek an appointment on the same day as the incident. It is usually fine to wait a few days before seeking the help of a trusted professional. But you do not want to wait too long, as it increases the risk of further damage and/or serious infection.
Damaging a tooth can expose you to infection if left untreated too long, and your inner tooth layer or root may begin to experience sensitivity.
Which Foods Can Cause a Chipped Tooth?
The following is a list of foods you might want to reconsider when eating by yourself or out with others:
Unpopped popcorn
Hard candy
Ice
Pits in olives, dates, etc.
Bones in meat
Beef jerky
Wild venison or waterfowl often contains steel shot that can chip or break teeth
These foods are just a few of the many that can cause serious damage to your teeth. You might not think it is possible to break what is known to be the hardest substance in the body, but it can happen if too much pressure is applied.
Over the years, small fractures can develop from simple wear and tear, so all it takes is a single bite and too much pressure to cause a tooth to finally break or become chipped.
What to Do If You Chip a Tooth
If you find that you have accidentally chipped your tooth, rinse your mouth with warm water to flush out any debris that might be left behind. You can also use dental wax or sugarless gum to place over the jagged areas of the tooth. This alleviates the risk of damaging your oral soft tissues while waiting for your appointment.
It's also recommended that you do not chew on that side of your mouth and if necessary, don't hesitate to take an over-the-counter pain reliever.
A chipped tooth is a serious dental injury, but it can be treated at home until your dentist can get you in for an appointment.
About the McCarl Dental Group at Shipley's Choice
Do you need an emergency dentist? At McCarl Dental Group at Shipley's Choice, we have three expert professionals who have years of experience and are committed to helping patients suffering from serious dental injuries. If you or a loved one recently chipped a tooth and need help, call our dental office today to discover how quickly we can get you in for treatment.