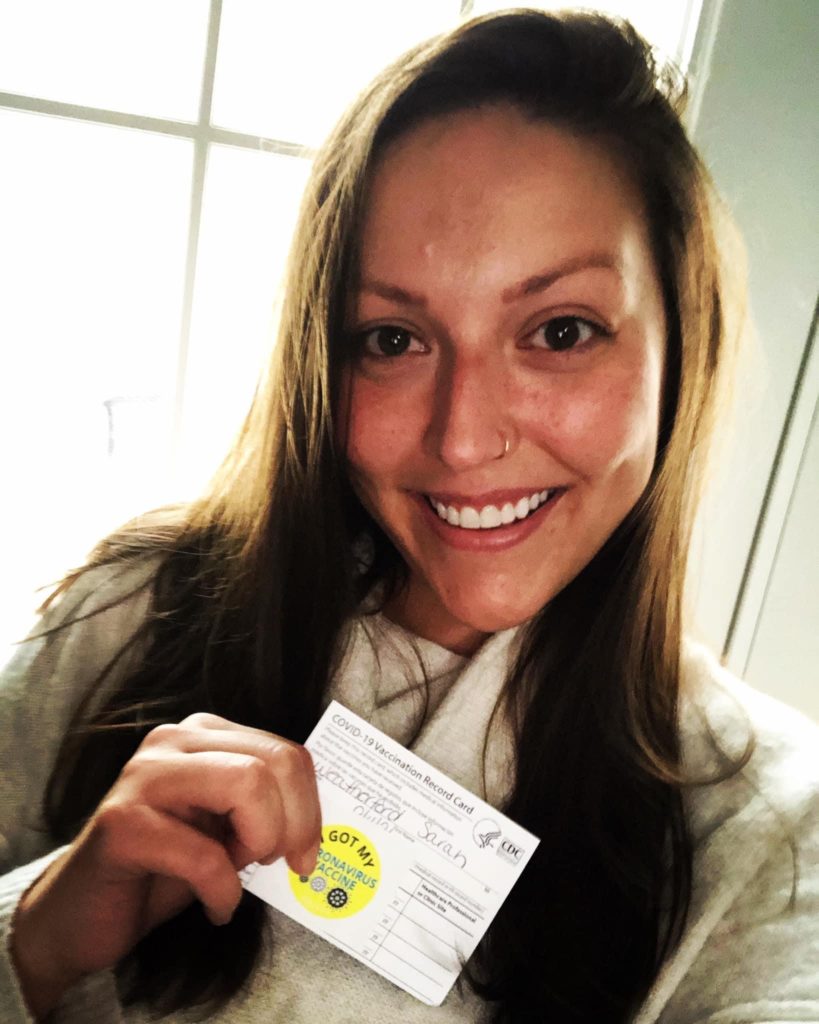 Still implementing comprehensive measures to promote safety during the coronavirus disease (COVID-19) pandemic, members of the McCarl Dental Group at Shipley's Choice team were thrilled to receive the COVID-19 vaccine through the Anne Arundel County Health Department. Healthcare workers, dentists and dental team members were able to receive their vaccine as part of the Anne Arundel County vaccine distribution rollout phase 1A. A large percentage of the staff have received their first dose of the vaccine and are scheduled to receive their second dose at the Health Department in Annapolis. In addition to receiving vaccinations, the McCarl Dental Group team has taken every precaution throughout the pandemic to keep our dental patients, families, and surrounding Millersville, Maryland community safe. We invite you to read our blog to learn a little bit more about our experiences getting the vaccine and our current COVID-19 safety protocol.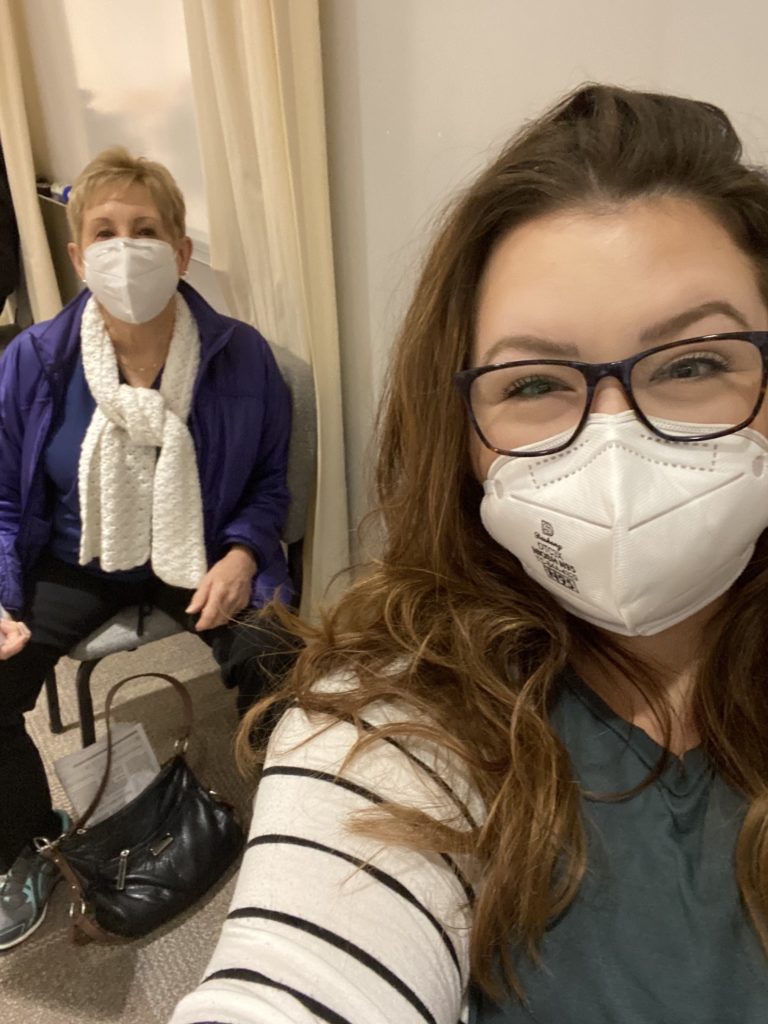 Our Team's Experience with the COVID-19 Vaccine
Our Shipley's Choice team members were vaccinated at the Anne Arundel Community College have had great responses so far. The Anne Arundel County Health Department is doing a great job with this very complex process that requires tremendous organization and communication. Here are the responses we received from our team members when we asked them about their experiences:
"I have never had so many mixed feelings about getting a vaccination. The excitement, nervousness, and anxiety were led by hope and trust in science. This is a big step toward 'normalcy.' I did it for myself, my family, friends, and the dental patients I care for. I pray that my patients will be able to see my smile behind the mask again in the near future." – Lucy
"It couldn't have gone better. The staff was friendly and efficient. The process was easy from start to finish. I already felt very comfortable with all the protocols that we had installed at work, and this is another layer of protection that I feel lucky to have received." – Karen
"Today is a good day. This vaccine won't completely change how I live yet, but it gives me some hope." – Sarah
"I had the Pfizer COVID19 vaccine first thing in the morning at Anne Arundel Community College in Arnold, Maryland. Several other McCarl Dental Group patient care providers were there at the same time. It went very smoothly. The toughest part was finding the right parking lot! The health department staff were very efficient and professional. It's time to move forward!" – Dr. Jay McCarl
Our COVID-19 Safety Protocol
Since the beginning of the pandemic, our dental team has followed all recommended safety measures from the Centers for Disease Control and Prevention. We anticipate that many of these advanced safety protocols will become standards of care. You can learn more about our elevated safety measures here. Our team members would also be happy to answer any questions you have about our continued commitment to safety or about the COVID-19 vaccine, so please feel free to get in touch.
Meet the McCarl Dental Group Team
Since opening the doors to our first dental office nearly a century ago, the McCarl family has been dedicated to helping our community find more reasons to smile. Today, we continue the tradition of providing exceptional dental care at McCarl Dental Group at Shipley's Choice Medical Park in Millersville, MD. The COVID-19 pandemic has been challenging, but there is light at the end of the tunnel! We are here to support your dentistry needs, so don't hesitate to give us a call. We look forward to hearing from you soon.